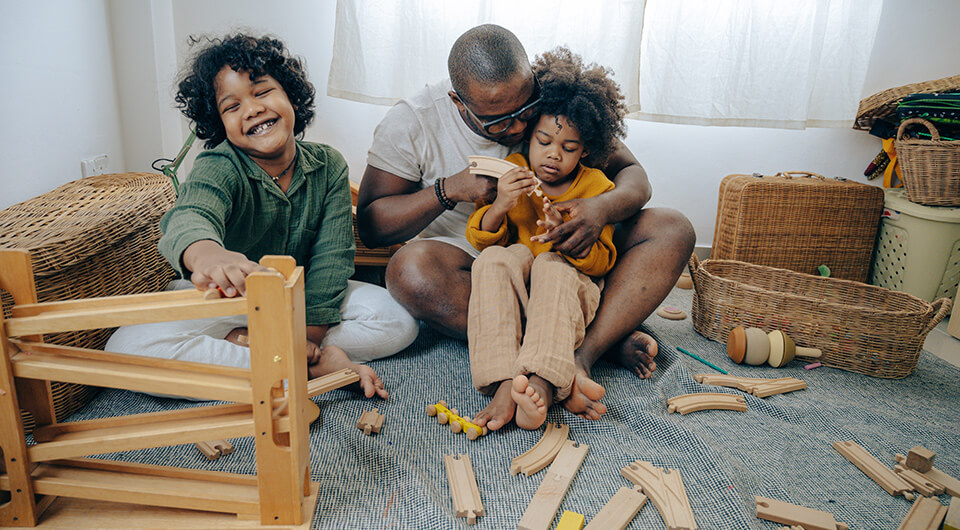 Why is there ConenTool
The 2020 new crown epidemic has changed the lives of many people around the world.
Once, we used to yearn for the excitement outside the door. During the holidays, we like to cross the highway, go to the colorful parks, shopping malls, and playgrounds to play, and enjoy the unfettered space and untold time.
However, the epidemic prevention and control that accompanies the new crown epidemic has restricted our pace. During the home epidemic prevention period, we found that DIY at home can also bring a lot of excitement.
Change another way to accompany, let go, and educate the children...Clear the anxiety of life in the good family time.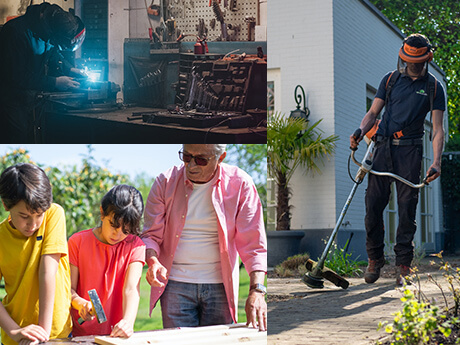 CONENTOOL is a home DIY brand designed and developed specifically for families. Our tools are suitable for many home DIY scenes including decoration, maintenance, gardening, etc. Household customers can choose according to different user needs.
The price/performance ratio of products that everyone is concerned about is also the key to our thinking. People-friendly prices, stable performance, and reliable quality are what we build a cost-effective combination that meets everyone's expectations.
The development of the product will also consider the user's experience. Whether it is a skilled decorator or a beginner home DIY enthusiast, the convenience and the practicality of CONENTOOL products are believed to allow users to realize their ideas more simply.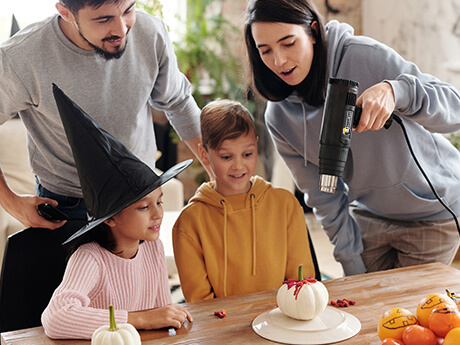 There is no shortage of various products in this era, and the same is true for tool categories. There are many high-, middle- and low-end household producers, but CONENTOOL hopes to focus on serving household users.
Through products and services, we will bring them a better home DIY experience. In the future, we hope to walk into more families, connect with more life inspirations, and accompany more families to spend a good time by assisting hands-on work.
more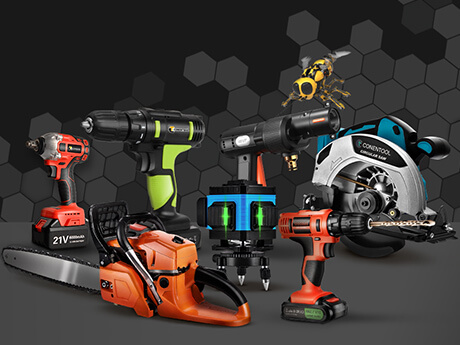 OUR PRODUCTS
Our products combine the best materials and stunning designs to create a very special series of products. We believe that quality and innovative products allow everyone to enjoy a colorful, creative, and inspired life. Each of CONENTOOL's products represents our love for the world we live in, and we hope that they can also inspire you.

We are very happy that you found CONENTOOL, and we hope that you would like to BUILD YOUR INSPIRATION INTO REALITY as we do!
--------------------------------------------------------------
--------------------------------------------------------------
OUR DISTRIBUTION CENTERS
We have multiple warehousing and distribution centers around the world, and customers can purchase our products online. Our products are exported to many overseas countries, in Europe, North America, South America, and the Middle East market.